For those who had the opportunity to attend the Troy event,  The Ohio Precinct Project spent three hours giving us the knowledge and tools we'll need to turn this country around,  It does take a little effort on each of our parts,  but the rewards are significant.
Ted Stevenot and the entire Ohio Precinct Project crew will be in Toledo next Saturday (CLICK HERE) .  If you're in a 75-100 mile radius of Toledo, please plan on coming to Toledo for this 3 hour event.  We're looking forward to their presentation  and eagerly awaiting so we can get into action.
Ted and Ohio Rising just announced they have events scheduled all around Ohio.  These are a MUST,  so mark your calendars.
From Ted;
---
Hello everyone,
A wise man once said, "People are policy. If you want to change the policy, you have to change the people in charge. Central committee is the key."
The Ohio Precinct Project recently released their upcoming regional central committee training schedule (see post on the OPP website).
Saturday, July 25th 9AM – 12PM
Northwest Ohio Training – Toledo, OH
Where: Margaret Hunt Senior Center
2121 Garden Lake Place
Toledo, OH 43614
Cost: Free
Saturday, August 8th 9AM – 12PM
Central Ohio Training – Pickerington, OH
Where: American Legion Post 283
7725 Refugee Rd
Pickerington, OH 43147
Cost: Free
Saturday, August 29th 1PM – 4PM
Northeast Ohio Training – Ravenna, OH
Where: Maplewood Career Center
7075 State Route 88
Ravenna, OH 44266
Cost: Free
Saturday, September 26th 9AM – 12PM
Southeast Ohio Training – Logan, OH
Where: Cornerstone Baptist Church
15024 State Route 328
Logan, OH 43138
Cost: Free
Saturday, October 31st, TBA
Ohio Precinct Project "Rally to Recruit"
2016 Primary Central Committee Candidate Kickoff
Where: Columbus, OH
Location: TBA
Please register to attend a training and join this critical effort to guide our state and nation to a brighter future!
In Liberty,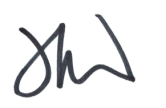 Ted Stevenot
President